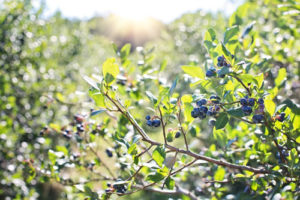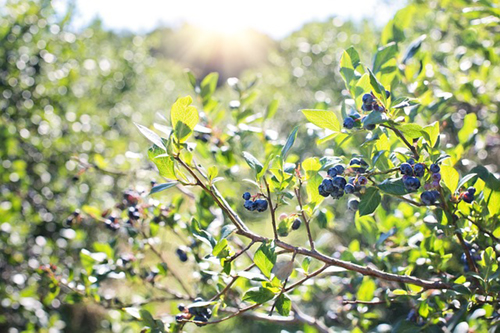 I grew up in southwestern Michigan where a lot of farms grow blueberries. My cousin Chris grew up there too and then moved to central Illinois where no farms grow blueberries. Every year during blueberry season Chris would go back to Michigan to visit her parents and she would bring blueberries back to central Illinois to share with her friends. She has since moved back to Michigan. Recently, she posted a memory from six years ago on Facebook. Here's how it read: "Just got back from Michigan with blueberries…. Had almost 800 pounds that I delivered. Dad can't figure out why I put myself through it each year, however this year the berries are wonderful." One of her friends commented: "We just got back from Michigan and we brought back blueberries. I thought of you and what a labor of love it was for you to bring back blueberries for all of us." Chris' response was, "I enjoyed every minute!!!!" Another friend posted, "I miss you too and those blueberries you brought us!!!!" What this example illustrates is that not only do people remember acts of kindness, they remember the people who performed them as well.
References:
100% Employee Engagement Guaranteed! Newly Revised [Kindle & Paperback Editions]

Imagine a workplace where every employee is engaged with their work … where every employee shows up each day excited about giving every bit of energy, creativity and passion to performing their job. These employees don't need to be motivated because they already are and they channel their motivation toward creating a competitive edge for their company that can't be easily copied. They're constantly making innovative changes to products, services and customer experiences while providing superior levels of customer service which results in loyal customers. This means higher levels of repeat and referral business which, in turn, translates into significant increases in market share. In addition, absenteeism and turnover rates for these fully engaged employees are far below industry averages because they absolutely love what they do. This book presents a new management model that guarantees an employee engagement level of 100%. If you implement this model in your organization, every one of your employees will become engaged with their work; all working at their full potential. Think of what it would mean to the success of your business or organization if you could get all of your employees engaged with their work.