NEGOTIATIONS

SALES

EMPLOYEE ENGAGEMENT

Ross is the author of The Engagement Formula, Turning Your Customers into Your Sales Force, The X-Factor and his very popular newsletter: Ross Reck's Weekly Reminder. He is also coauthor of Instant Turnaround!, REVVED! and the best selling The Win-Win Negotiator.

A compelling and dynamic speaker, Dr. Reck has been featured at hundreds of meetings, conferences and conventions throughout the United States, Canada, Latin America, Europe and Asia. His consulting clients include Hewlett-Packard, John Deere, American Express, Janssen-Ortho, Inc., Shire Pharmaceuticals, Philip Morris International, the Chicago Cubs, Rolls-Royce and Xerox.

Dr. Reck received his Ph.D. from Michigan State University in 1977. From 1975 to 1985 he served a Professor of Management at Arizona State University. During his career at ASU he was the only two-time recipient of the prestigious "Teaching Excellence in Continuing Education" award and was identified by the university as an "Outstanding Teacher." Since 1985 he has dedicated his full time efforts to improving the way that the world conducts business..
What do You Say to Someone Who is Grieving?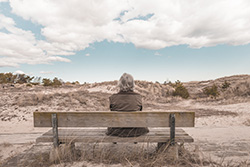 Many of us have a hard time of figuring out what to say when we run into a friend or acquaintance who has recently lost a loved one. A friend of mine lost his wife to suicide a few months ago. At the urging of an old friend, he started attending the meetings of an organization called Survivors of Suicide. In a recent blog post, he listed some of the things he had observed at these meetings. "Occasionally people have spoken about how hard it is to talk about their loved ones with friends and acquaintances. Folks are uncomfortable talking about suicide or death and many don't know what to say. Some will even advise survivors to 'just get over it' or 'stop dwelling on the past.' There's definitely a reluctance to hear the continued expressions of grief, guilt, and anger and a wondering about 'just how long are you going to keep on feeling this way.'" He then goes on to say, "How good it would be if all of us could learn that listening and affirmation are the most important gifts we can give to those who have suffered such devastating losses. It is so good to be able to talk about our loved ones and share our deepest feelings." The message here is that when people are grieving, they're not looking for advice, they're looking to tell their story and share their feelings with someone who cares. This is what helps them through the grieving process. So the next time you run into someone who has recently lost a loved one, open the conversation with something like, "It's so good to see you. How are you doing?" Then back off and let them tell you.
Inspiration Can Come from Unexpected Sources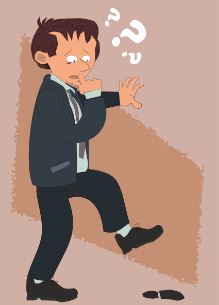 Not long ago, I was in a huge funk wondering if I had bit off more than I could chew. I mulled giving up on my current direction which I have been on for a long time, shifting gears and trying something new. At this point, for whatever reason, I decided to look at the Horoscope section of The Arizona Republic. This was an "out of character" move for me, because I hadn't looked at my Horoscope in more than three years. Here's what it said: "Stand behind your decisions. There is no room for doubt, no reason to change things up, no reason to quickly come up with something new. Hold your head up high and deliver what you created." Well, that provided me with the shot in the arm that I needed to snap me out of my funk and put me back on track. So, the next time you're in need of some inspiration, understand that it will come, but don't be surprised if it comes from an unexpected source.