Watch this short video and see what implementing The Engagement Formula can do for your organization .

The book, The Engagement Formula, presents a new leadership model that guarantees full employee engagement. If you implement this new leadership model in your organization, 100 percent of your employees will become engaged with their work - all working at their full potential. Sound impossible?

It is impossible under traditional management methods that emphasize top down direction and control. On the other hand, full employee engagement is routine when you utilize the leadership model presented in this book.

---

My new book has just been released in India and contains two additional case studies of Indian companies whose leadership practices embrace The Engagement Formula

My new book has just been released in India and contains two additional case studies of Indian companies whose leadership practices embrace The Engagement Formula.

"Ross Reck has made arguably the most difficult agenda in organizations look so doable in The Engagement Formula. The book is an uncomplicated read, with simple concepts and corroborative evidence from many frontline companies. The implementation guide is indeed a user-friendly tool kit that succinctly addresses all the jigsaw pieces to make the gestalt look complete. A perfect book for anyone who struggles with why employees do not seem engaged!"

--Prabir Jha, Senior VP and Chief Human Resource Officer, Tata Motors Limited, Mumbai Area, India
Largest Indian Automobile Manufacturer and Manufacturer of Land Rover and Jaguar

"This book is the complete package when it comes to employee engagement. The Engagement Formula is grounded in relevant theory (McGregor and Maslow), connected to reality (dozens of successful companies are already using it) and it's dead on."

--Harry Paul, coauthor of Fish! and Who Kidnapped Excellence?

The Engagement Formula is for those who know little about motivational behaviour in the workplace. If you are a manager and your staff turnover is above 10% per year, this is a book for you. If you never heard of Southwest Airlines, Google or Zappos success stories about how to create a crowd of engaged fans, this is the best money you will ever spend.

--Martin Wiedenhoff, Digital Marketing Evangelist at 360decision.com, Montreal, Canada


"The key competitive advantage for any organization is having an engaged workforce. This book shares steps on how some of the world's best organizations retain their edge. Learn how to achieve higher levels of loyalty, productivity and profitability."

--Pirya Chetty Rajagopal, Partner, Stanton Chase International, Bengaluru Area, India

Giving Thanks has its own Rewards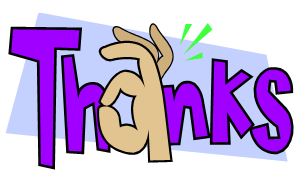 On November 26, 2013, David R. Henson made a post to his blog titled, "An Antidote to Anxiety: A Homily for Thanksgiving." This post grabbed my attention, so I would like to share part of it with you. "Science has finally caught up with religion on this one. Studies show that spending time counting our blessings, keeping a gratitude journal, or writing letters of thanksgiving to our family, friends and mentors is one of the most reliable ways to lift our mood and transform our outlook on life. Thanksgiving decreases depression and anxiety. Thanksgiving helps us sleep better, improves blood pressure, helps people with PTSD, and can even make students not hate school so much. In fact, keeping a daily gratitude journal has been shown in many cases to be as effective as clinical therapy.
Timeless Wisdom from a Long Time Baseball Executive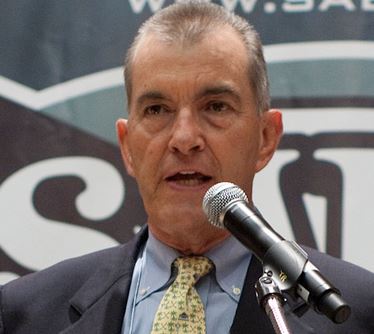 Several years ago, I had the privilege of sitting next to a fellow named Jeff Cox on a flight from Chicago to Phoenix. At the time he was the third base coach for the Chicago White Sox Major League Baseball team. For much of the flight, we traded baseball stories laughed. Then I asked him what it was like to deal with all the large and delicate egos that seem to be so common in professional sports. At this point, he shared a piece of wisdom he received many years earlier from his mentor, John Schuerholz, who is currently the president of the Atlanta Braves. The wisdom is in the form of a poem:
I and me are words oft used,
By people who are themselves confused.
Why can't these super egos trust,
The use of words like we and us.
Understanding this nugget of wisdom is the key to getting along with just about everyone.