Watch this short video and see what implementing The Engagement Formula can do for your organization .

This book presents a new leadership model that guarantees an employee engagement level of 100%. Putting this simple, three-step formula to work in your business—profit or nonprofit—will ensure that 100% of your employees will become engaged with their work—all working to their full potential. As a result, your employees will get more done, have more fun and generate way more profit.

This should be exciting news to leaders who are struggling to deal with the changing landscape of employee issues revealed in a recent global study conducted by the Gallup organization. It found that only 13 percent of employees are engaged with their work. This means that slightly more than one in ten employees are willing to do whatever it takes to make their company successful. On the other hand, nearly nine in ten aren't working anywhere near their potential— they're either apathetic toward their job, doing the minimum amount to get by or actively doing things to undermine the success of the business.

100% Employee Engagement—Guaranteed! will reveal:

The simple, three-step formula to establish an environment where every employee is engaged with their work
The new role that leaders must play in today's changing marketplace to keep the employee engagement level at 100%
How the leadership practices at leading companies like Google, W. L. Gore & Associates, Southwest Airlines and Zappos embrace this new leadership model.

100% Employee Engagement—Guaranteed doesn't over-promise and under-deliver. Combining a research-based formula with case studies that show it in action in some of today's leading organizations, this book delivers a true solution to guarantee an employee engagement level of 100%.

---



America is still a Land of Opportunity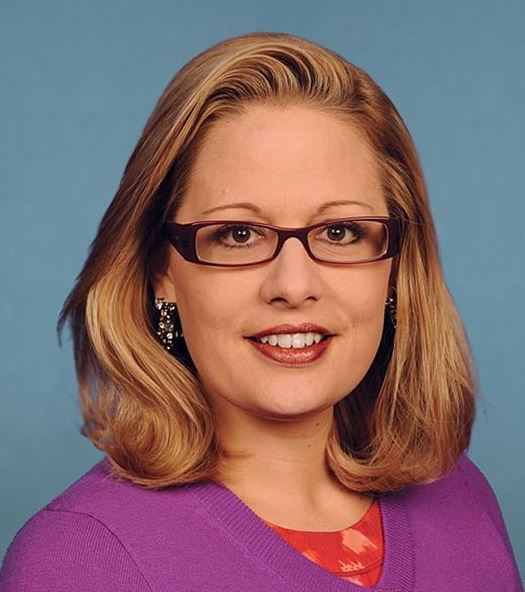 The Arizona Republic recently published a feature article about Arizona Congresswoman Kyrsten Sinema written by Rebekah L. Sanders. Ms. Sinema's story is truly amazing. She was born in Tucson, AZ. When she was still a child, her parents divorced and her mother moved the family to Florida. For several years they were so poor that the family live in an abandoned gas station with no electricity or running water. Since then, she has graduated from high school at the age of 16 and was co-valedictorian or her class. She went on to obtain her bachelor's degree when she was 18. She has since earned a Masters of Social Work, a Juris Doctorate and a PhD in Justice Studies—all from Arizona State University. She has also served four terms as a member of the Arizona House of Representatives, one term as a member of the Arizona Senate and is currently serving her second term as a member of the U. S. House of Representatives. But here's the real kicker: she's only 39 years old! So, if you have a dream and are willing to work hard, America is still a land of tremendous opportunity.
A Lesson About Relationships from a Head Football Coach--Revisited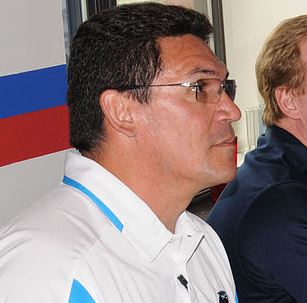 This past October 27, I posted a Reminder dealing with the fact that in the National Football League, the players typically hang out in the locker room and the head coach hangs out in his office. This sends a very clear message that the head coach is the boss and the players are the subordinates. As a result, relationships between players and their head coach are typically not very open or honest. Ron Rivera, head coach of the Carolina Panthers decided to change all that after receiving some advice from fighter pilots. According to an article in The Wall Street Journal written by Kevin Clark, the pilots told him, that to promote honest relationships with his players, he needed to" remove rank" when addressing them. As a result, Coach Rivera now hangs out in the locker room as an equal rather than a boss. As Coach Rivera put it, "Unless you are exposed to them there, when they let their hair down, you won't get to know them…." I pointed out back then that "the players absolutely love the arrangement and have responded by winning the first six games of the season." Today, I'm convinced that Coach Rivera is really on to something, because the Panthers' record is 17 wins against only one loss and they'll be playing in the Super Bowl. The lesson here is that when you sincerely reach out to people, they respond in a big way.