Watch this short video and see what implementing The Engagement Formula can do for your organization .

---




MY NEW BOOK IS NOW AVAILBLE ON
AMAZON KINDLE

My latest book, 100% Employee Engagement - Guaranteed! is now available as an eBook.

Order now
for any eReader platform.

This book presents a new leadership model that guarantees an employee engagement level of 100%. Putting this simple, three-step formula to work in your business—profit or nonprofit—will ensure that 100% of your employees will become engaged with their work—all working to their full potential. As a result, your employees will get more done, have more fun and generate way more profit.

This should be exciting news to leaders who are struggling to deal with the changing landscape of employee issues revealed in a recent global study conducted by the Gallup organization. It found that only 13 percent of employees are engaged with their work. This means that slightly more than one in ten employees are willing to do whatever it takes to make their company successful. On the other hand, nearly nine in ten aren't working anywhere near their potential— they're either apathetic toward their job, doing the minimum amount to get by or actively doing things to undermine the success of the business.

100% Employee Engagement—Guaranteed! will reveal:

The simple, three-step formula to establish an environment where every employee is engaged with their work
The new role that leaders must play in today's changing marketplace to keep the employee engagement level at 100%
How the leadership practices at leading companies like Google, W. L. Gore & Associates, Southwest Airlines and Zappos embrace this new leadership model.

100% Employee Engagement—Guaranteed doesn't over-promise and under-deliver. Combining a research-based formula with case studies that show it in action in some of today's leading organizations, this book delivers a true solution to guarantee an employee engagement level of 100%.

---



Behaviors are Contagious, so do things that are worth Catching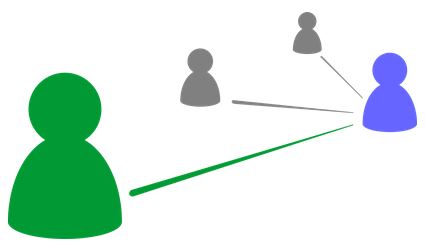 I received the following email from a subscriber in response to a recent Reminder titled, "When You do Kind things, People take Notice." "Ross, I think that we forget that almost always someone else is watching what we do and how we treat others. It might impact them to where they want to emulate us, like the example you shared. It also impacts the tone and mood around us. When my husband and I were first married, we had neighbors that were very close and if I was outside or had the house open, I would often hear them. Unfortunately, they argued all the time and I found it would put me in an irritable frame of mind also. We know that complaining is contagious and so are joy and kindness! If I'm going to be 'contagious,' I want to make sure it's a good thing!" The lesson here is that we're all contagious, so it's our responsibility to do things that are worth catching.
Given a choice between being right or kind, I find it's better to be kind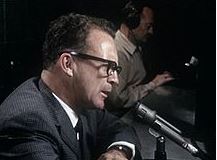 The above is a quote from the late Ernie Harwell who was the Detroit Tigers' play by play broadcaster for 42 years. While broadcasting for the Tigers, he became the most popular sports figure in the state of Michigan and his popularity came from living out the above quote—putting the interest of others before his own. As Jim Price, one of his former broadcast partners put it, "If you met Ernie for the first time, you'd walk away and felt like you were Ernie's best friend." Former Tiger player Alan Trammell agrees. "He (Ernie Harwell) treated everybody with a quality that very few have -- everybody was the same, whether you're the president or somebody on the street." The lesson here is that when you're kind, people notice. It draws them to you in such a way that they want to be your long time friend. The lives of so many miserable people would be transformed if only they understood this.